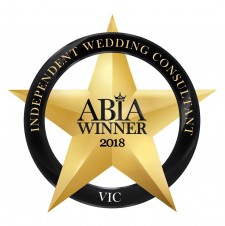 BRISBANE, Australia, May 8, 2018 (Newswire.com) - The Mastermind has become known for producing top-quality businesses through their high-level training program, events and mentoring, and its standard of members are proof they are at the forefront of their own industries. A recent example of this is Mastermind member Angela Woods, owner of Wedding Destinations, who recently took out the top spot at the Australian Bridal Industry Awards (ABIA) as Independent Wedding Consultant Of The Year 2018.
To be nominated as a finalist into this competitive award category is an achievement in itself and one the Mastermind community applauds greatly.
The growth and potential of each Mastermind member is exponential and well-supported by each fellow Masterminder and the mentors within the group.
Within Ben Simkin's Mastermind, he pays respect to highlighting each individual member's achievements, progression and growth thus far. With any entrepreneur, it is always about recognising the time and dedication each person puts into achieving their success - it's never an overnight achievement.
To see the success of Mastermind member Angela Woods, learn more about her business at www.weddingdestinations.com.au, and to learn more about The Mastermind visit, www.themastermind.com.au.
Source: The Mastermind
Share: